About Us
Unique in design, Hamad Port Visitors Center is purpose-built to showcase the maritime history and achievements of Qatar. The center includes a maritime museum, a 4D cinema, virtual simulators, auditorium, a kids play area and an oceanic aquarium, the first of its kind in Qatar.
Opening Hours
Saturday to Thursday :
From 8:00 AM to 7:00 PM

Friday :
From 1:00 PM to 7:00 PM
The Facilities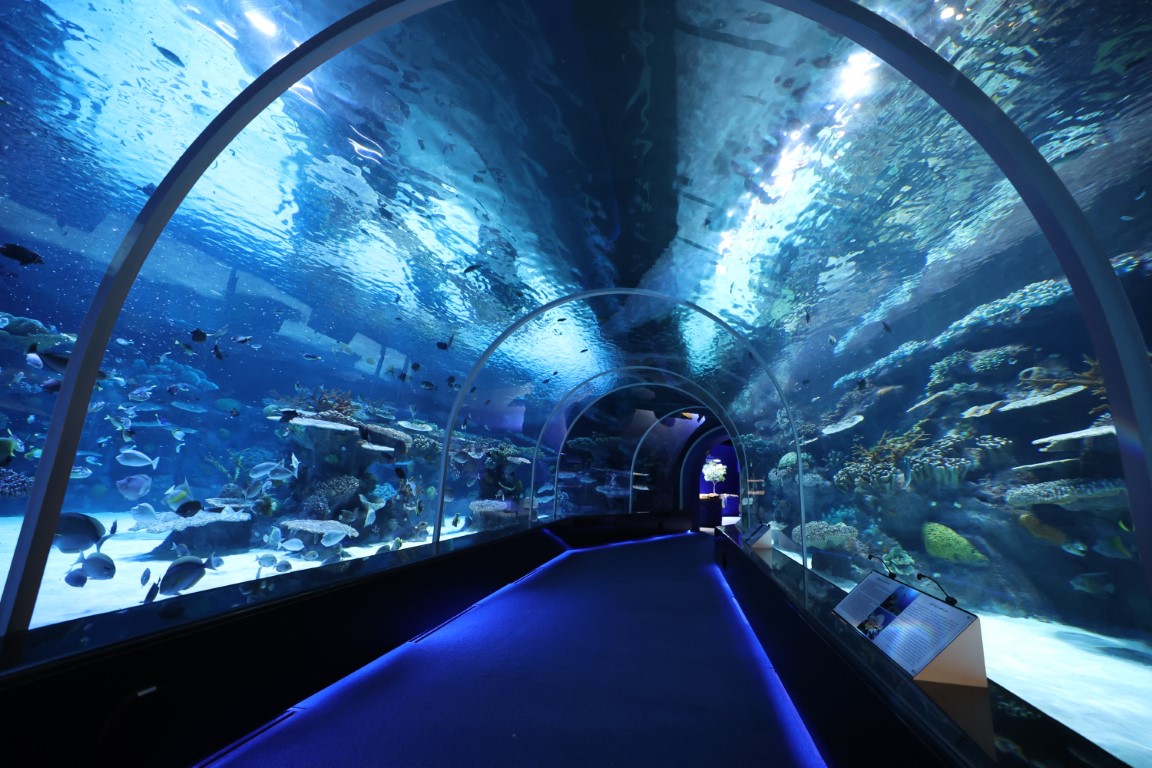 Aquarium
The Hamad Port Visitors Centre Aquarium is second-to-none in Qatar. Featuring 17 basins of different sizes, the aquarium displays 80 species of fishes and aquatic creatures: 3,063 in total. It will be a fun destination for students and all types of visitors of all ages to learn more about Qatari marine life and Umm Al Houl environment in general.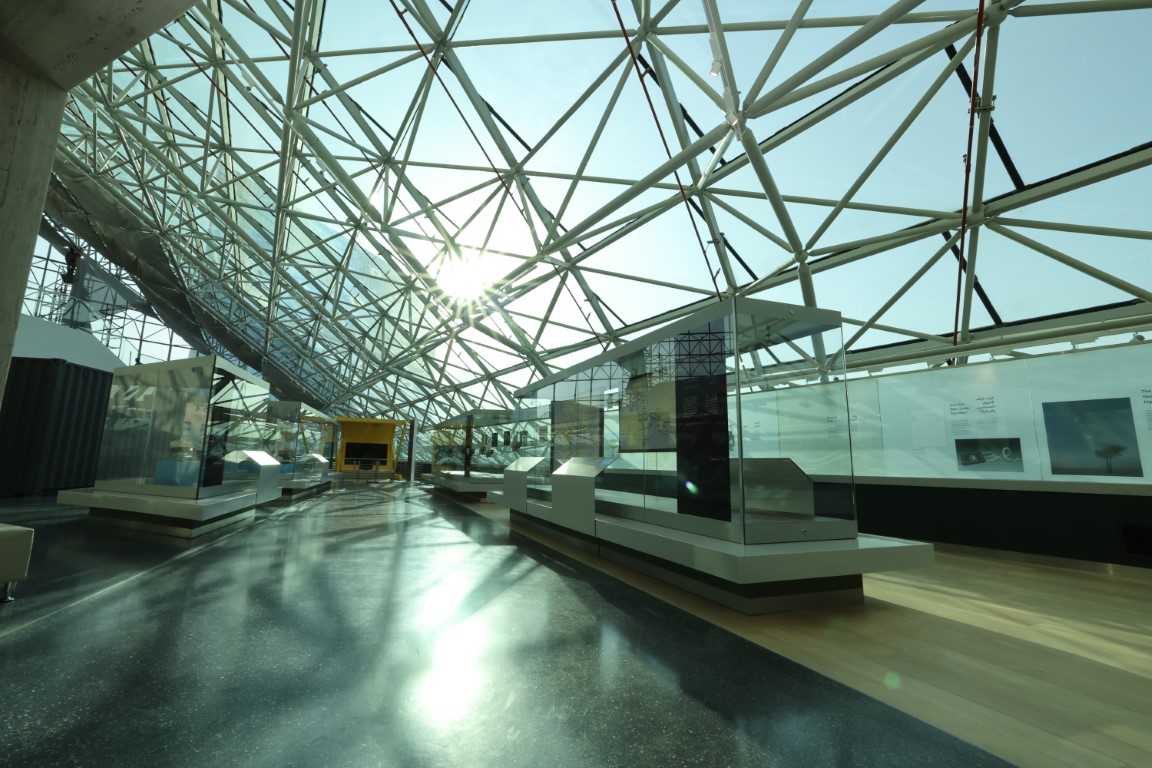 Maritime Museum
The Hamad Port Visitors Centre Maritime Museum was built in an area of 1,284 m2 to tell fascinating stories; the story of the shipping containers and containerships, the story of Hamad Port and its importance to our lives, how the port operates and how Qatari maritime heritage and trade evolved over the years.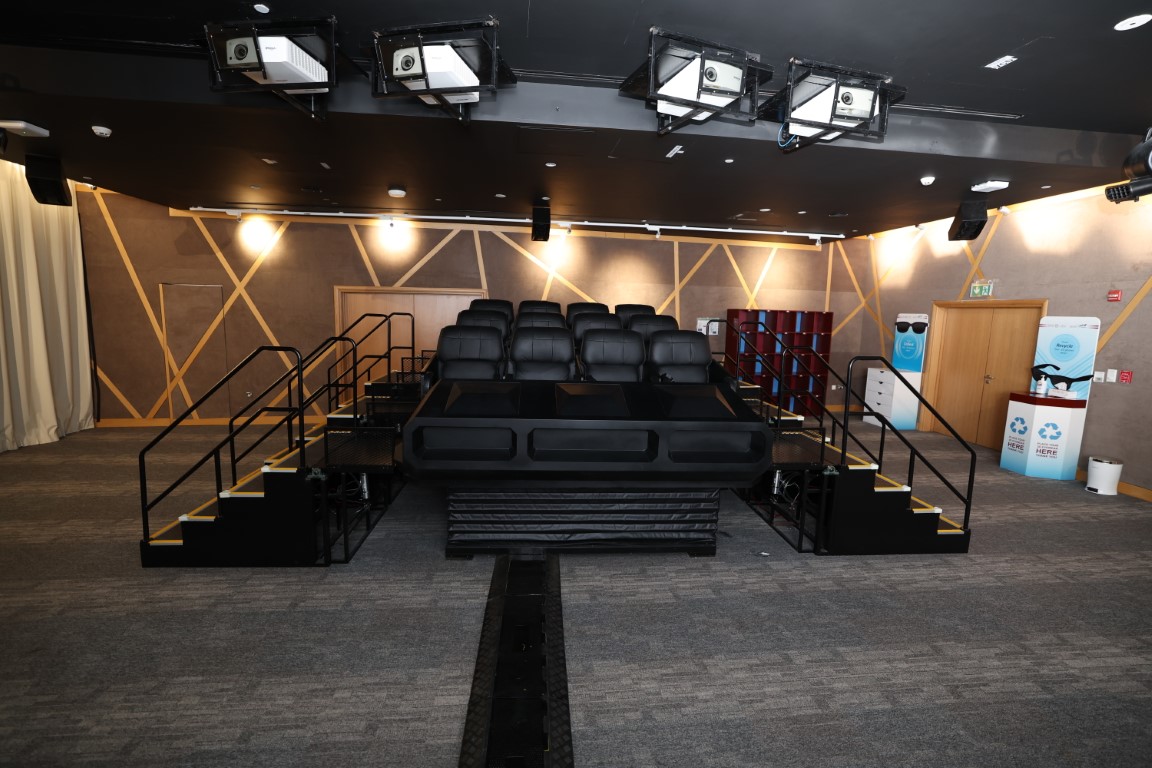 4D Cinema
The 4D Cinema hall is distinguished by its 4D technology, where the seats move with effects in the film that highlights the big picture of the nation's prestigious port and demonstrates the vision, resources and commitment required to deliver the mega-project Hamad Port in a fun and enjoyable way.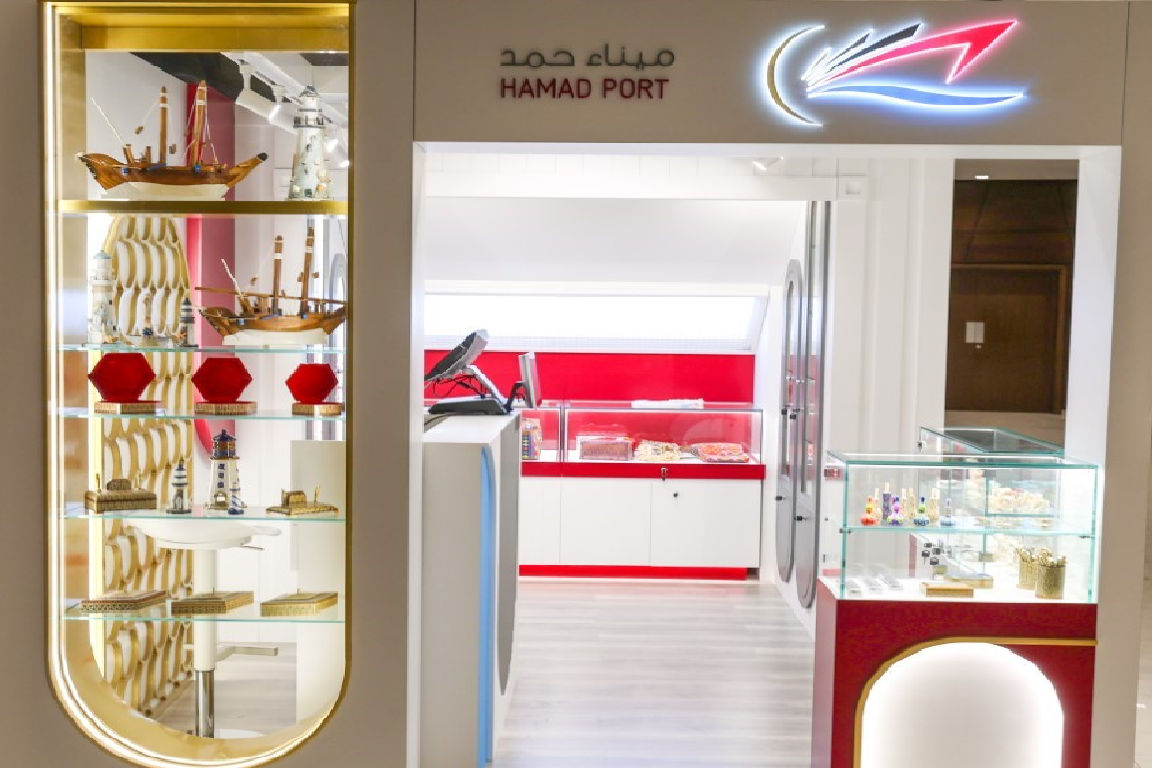 The Gift Shop
You want an exceptional souvenir that will always remind you of this wonderful experience? Pass by the gift shop as it offers you a wide selection of special aquatic gifts and souvenirs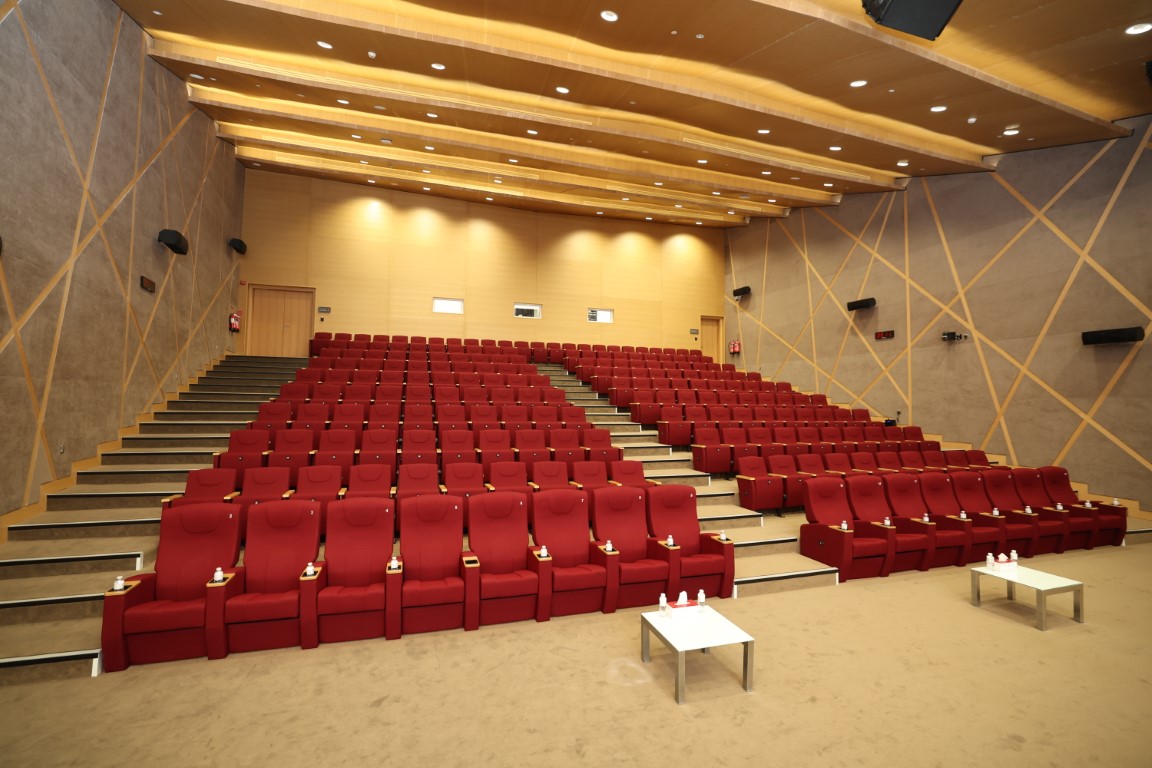 Auditorium
The Auditorium is uniquely designed with a high-quality sound system, and 200 tiered seats in a fixed theatre-style set-up designed to provide an optimal experience for the visitors.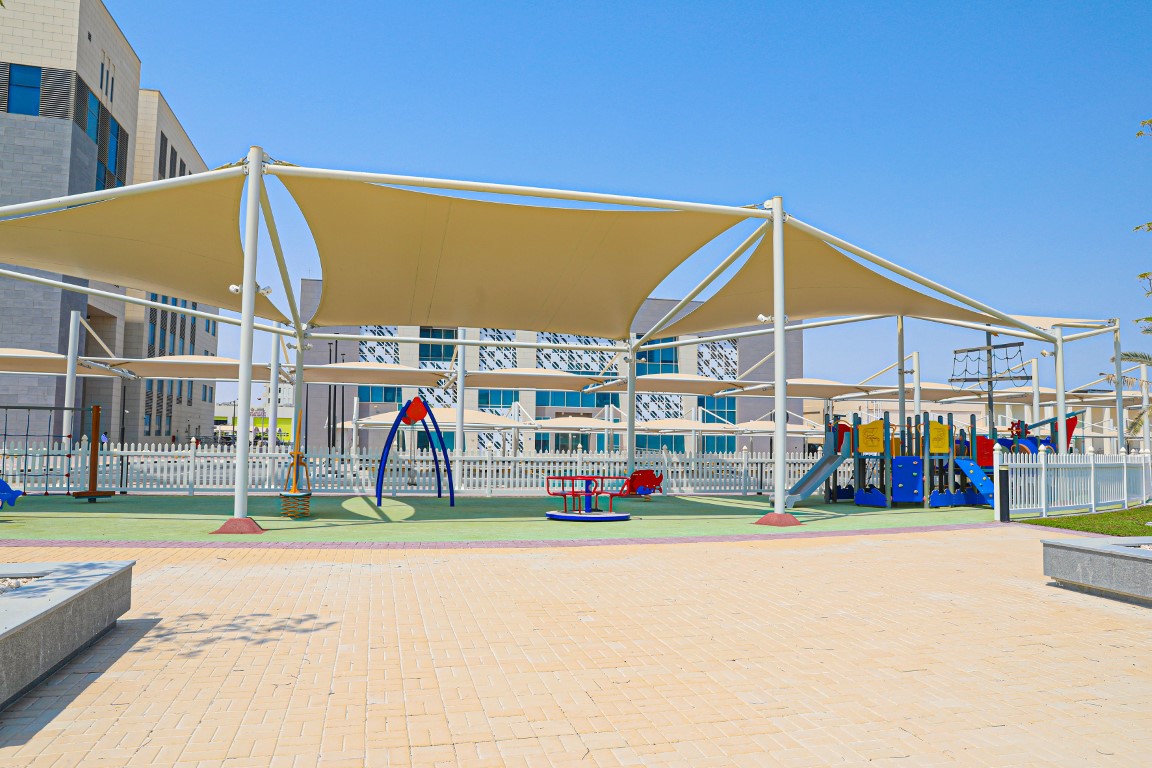 Outdoor Kids Play Area
The Hamad Port Visitors Center offers an outdoor kids play area that allows them to spend the most enjoyable times of fun and entertainment through many entertaining things that they can do, in addition to recreational games such as riding games and others.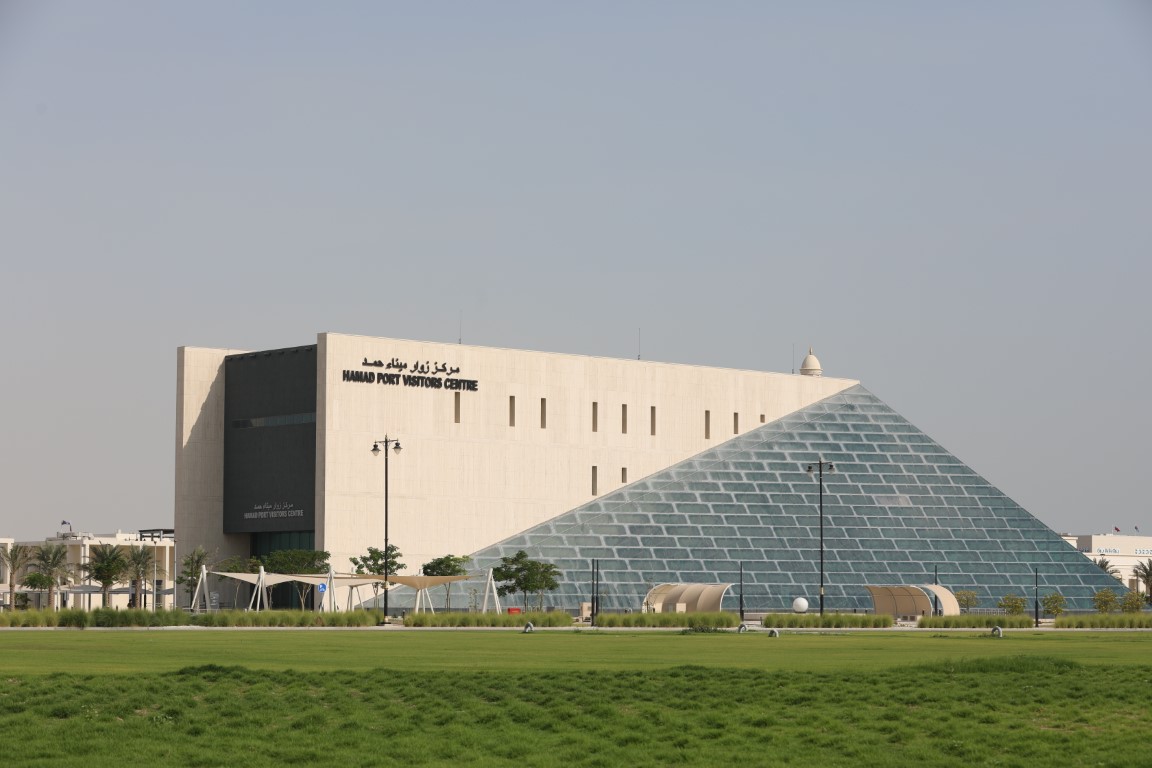 Landscape
Commitment to sustainability was a major goal in all phases of the construction of the Hamad Port Visitors Center, which is characterized by its landscapes and green spaces, which provide a relaxed marine related environment for visitors to enjoy the exceptional experience in the center's facilities.
Tickets Booking
Available tickets
Adult above 12 years old
50 QAR
Child between 5 and 12 years old
30 QAR
Child below 5 years old
Free
For group booking (schools, Companies, ….etc) please contact us.
F A Q
How do you get started?

Create an account on the Hamad Port Visitors Center website by clicking on the "Register" button. Once you have an account, you can start booking your tickets to visit the Hamad Port Visitors Center.

How do you book tickets?

You can book the tickets to visit Hamad Port Visitors Center by selecting the ticket you want to book and clicking on the "Book Now" button, then you will be redirected to the booking page where you can choose the number of tickets you want, the date and time of the visit. Please note that the maximum number of tickets allowed per session is 12 tickets only including the kids tickets.

How do you get your tickets?

Once you book your tickets, you will receive an email notification on the email registered on the site with all the tickets you have booked. Also, you can check your tickets directly from your account.

How do you contact us ?

You can contact us through our contact details located at the bottom of the website page or by sending an email to visitors.center@mwani.com.qa

How do you book for groups?

At Hamad Port Visitors Center, we intend to ensure an exciting and memorable experience for all our visitors.
For Schools, Government Entities and Companies group bookings, please contact us directly to ensure that our staff are available to meet and assist you so your experience will be unforgettable.
Location
Venue information and location
Hamad Port Visitors Center, Umm AL-Houl, Qatar
You can see the location of the visitors center on the map. You can also get directions to the event from your location by clicking on the directions button.

Honor us with your visit. We are waiting for you.
Contact Us
Contact us for any query or suggestion
Address
Hamad Port Visitors Center, Umm AL-Houl, Qatar
0